Version 3 is final. There were some light adjustments i was considering but i moved on to several other tracks and am overall pretty happy with the sound of this one. It has been put into distrokid with a release date of July 15 so i can roll the dice on a an editorial placement.
Updated 6/11/2020: Now on version 3: I worked some more on this track last night and made several changes. I tried to bring more clarity to the vocals, the levels came up and EQ adjustments were made.
I also spiced up the solo section, and played the beepy synth more in general from the solo section forward. I think its a little too high in the mix right now.
I adjusted the falsetto layers towards the end to send them back further into the mix
—————————————————————————————
I built this on the weekend of 5/31/2020. It is what I think is 'structure complete', with some smoothing needed. The transition into the 2nd groove is too harsh, and needs attention. I think something as simple as a SFX on the changeover may ease it, but I'm also going to try some drum stuff.
This track is doing a few new things. First is that I got my 4 string bass out of the closet, this is the first track to be recorded with it. My 4 string has a flatter, warmer tone. The 6 string featured on all my other tracks is unusually bright in tone, its what I like about it.
The bass line is 2 takes of the same part stacked. One layer focuses on bringing out rattly / roughness out of the sound. The 2nd layer focuses on low warm sounds and bringing those out. Splitting the track allows me to configure HIKU in 2 different ways for the bass – HIKU is great at bringing out both high and low tones, but the settings change.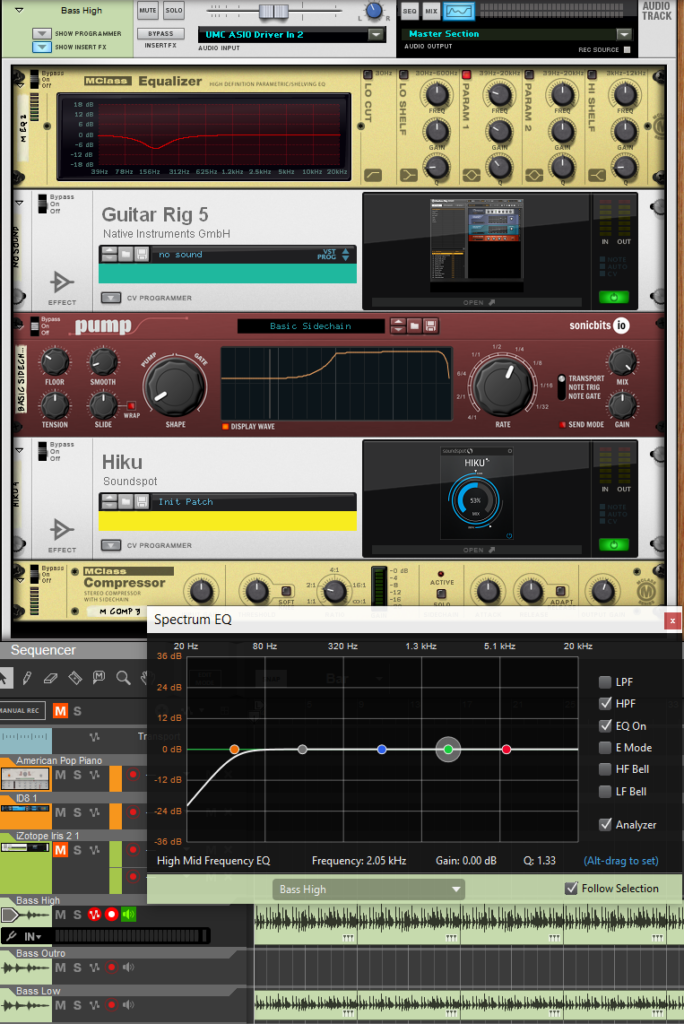 The guitar is the first time ive used an instrumental sample, other than on Get to Know You, which was part of Lifes Everyday Soundtrack. I used Dr Rex in reason and a funky guitar riff.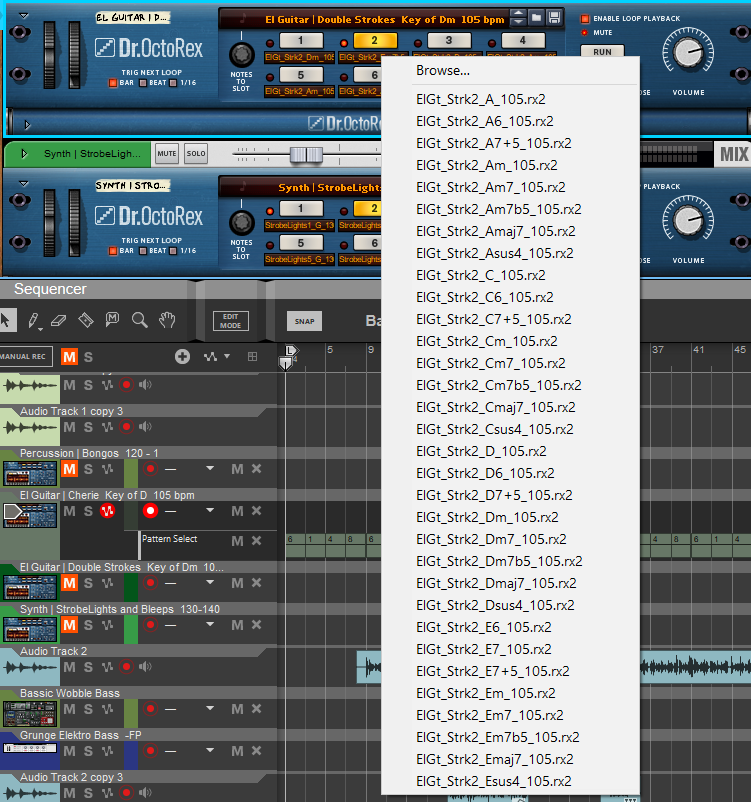 I laid out the chord progression that utilizes 4 of these.
The vocals were done with my new SM7B microphone and cloudlifter set up. The quality is fantastic.
Lyrically its kind of a light hearted but heavy handed at the same time. Its about music becoming a legacy once its publicly spread around on the internet. I got the Izotope $50 bundle thing, and am using a number of the tools in the package. De-Noise is used on vocals, Stutter-Edit is used to do the vocal chops in the 2nd half. The tools are cool and I need to explore them more still.
I am currently gathering feedback on Reddit. I plan on doing a discord feedback pass against the track after reddit feedback, (I usually start on discord, but wanted to shake things up a bit)