I Made this on the weekend of 06/20/2020. This was a birthday / fathers day weekend. I got some money as a birthday gift and decided to use it to chip down the price of Serum, and finally pick it up. I have been eyeing up Serum for a long time.
I called it 'Bass House' because it is 128 bpm, like a house track and is made almost entirely of bass like tones. When the last drum kit part comes in a 4 to the floor kick holds until the end for the full house vibe.
Whenever I listen to someones track and they have a really cool synth, I ask how they made it. 9 times out of 10, its Serum.
"Reason 11 has a wave-table synth, why should I pay extra for another one "

– Me up until now
To me it was immediately apparent, that at the least, Serum had much richer sounding presets than Eurpoa does. Move movement, more rumble, that sort of thing. I am sold that its a better synth. (I will still use Europa.. just less)
This isn't really one of my usual tracks, its set at a lower bar than most of my material. It has no vocals for one, and for another its just a jam, it has little substance structurally.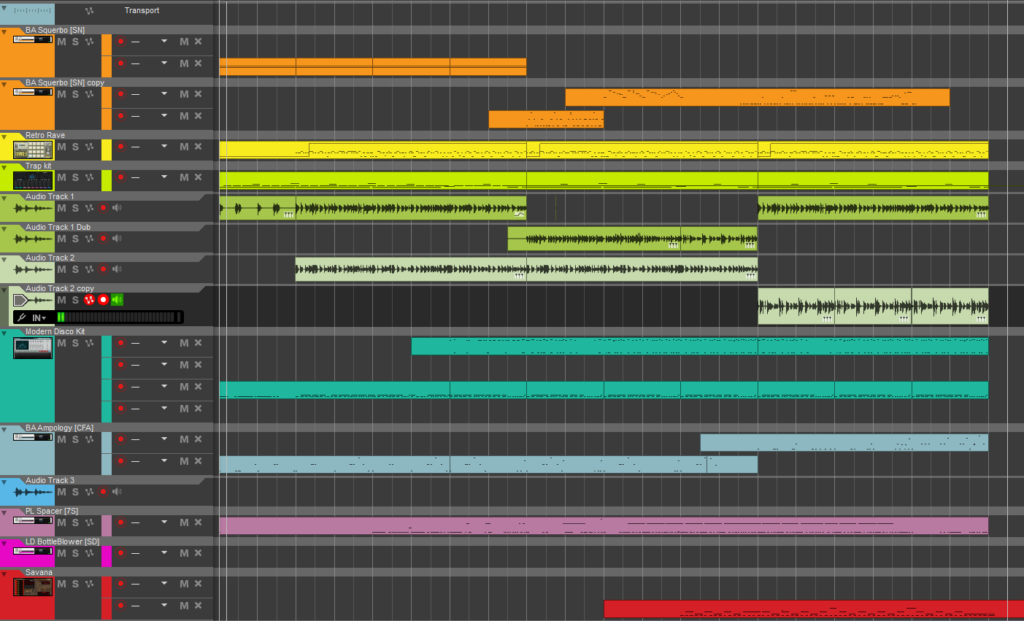 Despite this, i quite liked it and decided to put it up on my soundcloud page. I pinged the IMF discord asking for some ideas on what to do with it. NEON M suggested I use it as transition music, or for a live show. Both these ideas are great and I had not really considered transition music at all up until he said that. I needed a track for that! this is it! (and maybe a live jam, but im more pumped about the transition music / waiting screen music etc..) .
That being said, I'm not doing much of anything else with this track, its done!
The 4 String Bass: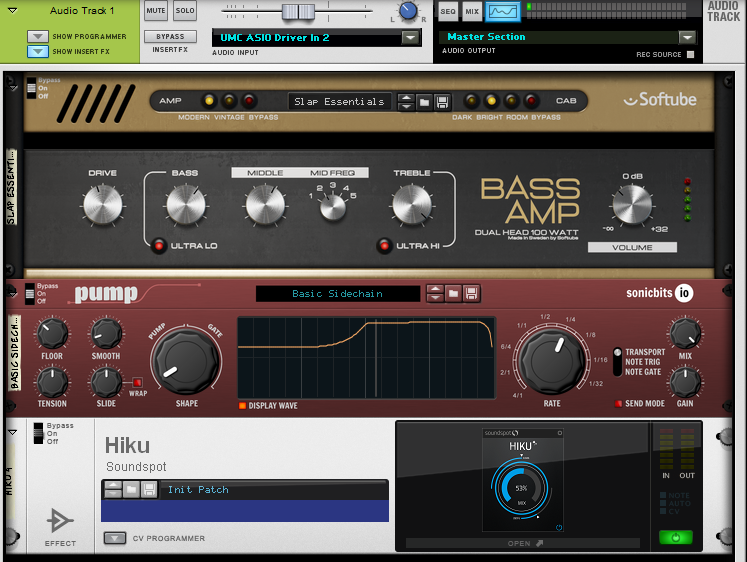 Just a bunch of serum Presets: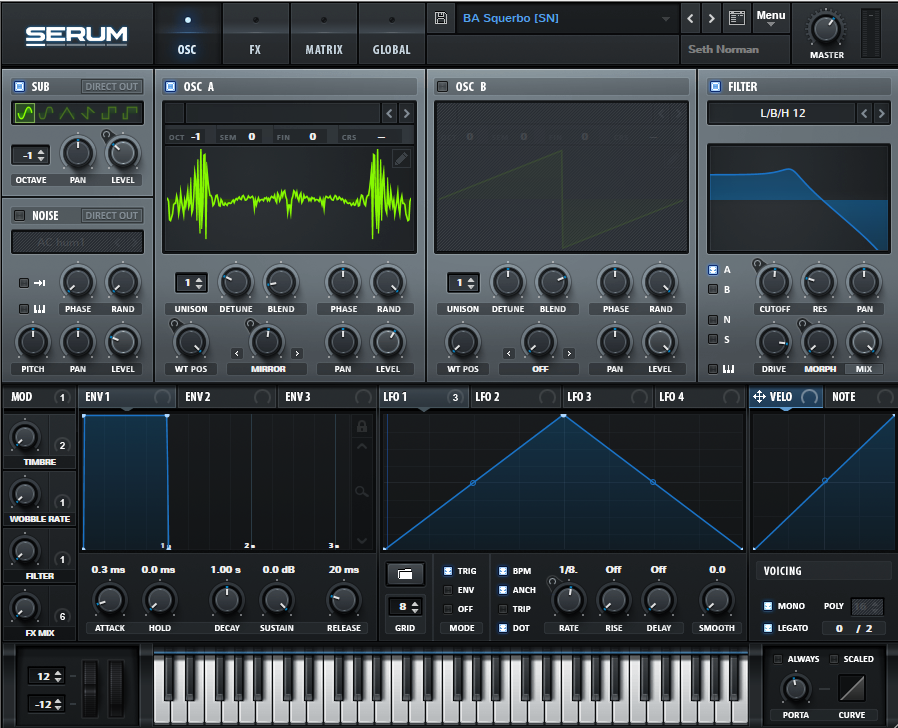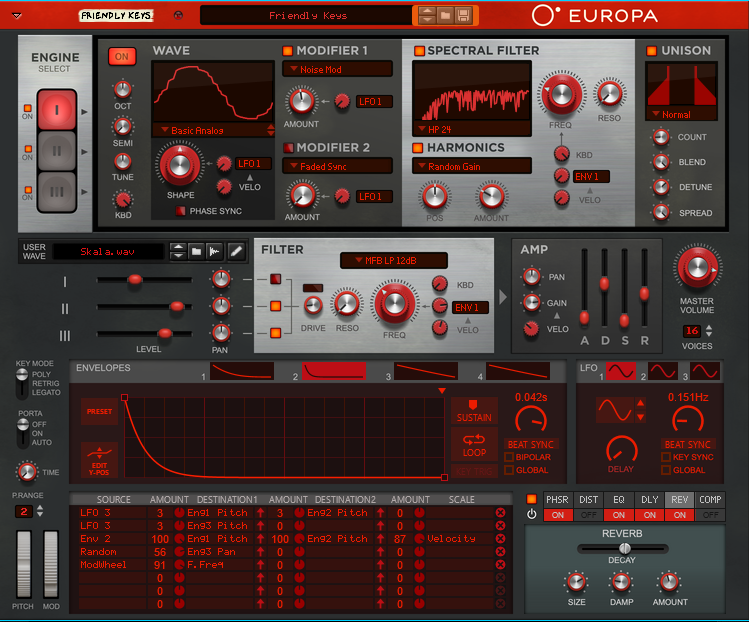 Some of the drums: